East Coast USA Maryland Preliminary Pageant
Sunday March 13, 2016 from 9:00 AM to 5:00 PM EDT
Sheraton Baltimore North Hotel
903 Dulaney Valley Road
Towson, MD 21204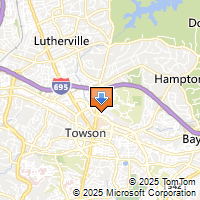 It's pageant weekend! We are so excited to have you join us for our our MARYLAND OPEN PRELIMINARY PAGEANT!
PAGEANT SCHEDULE! East Coast USA Maryland Open Preliminary Pageant
March 13, 2016
(Please note we SPRING AHEAD on Sunday so Adjust Your Clocks)
Grand Ballroom9:00-10:30 am Registration and Onstage Practice Workshop
10:30 am Runway Competition 0-12 months
10:40 am Runway Competition 13-18 months
10:50 am Runway Competition 19m-2 yrs.
11:00 am Runway Competition 3 yrs.
11:05 am Runway Competition 4 yrs.
11:15 am Runway Competition 5 yrs.
11:20 pm Beauty Competition 0-12 months
11:30 pm Beauty Competition 13-18 months
11:40 pm Beauty Competition 19m-2 yrs.
12:00 pm Beauty Competition 3 yrs.
12:10 pm Beauty Competition 4 yrs.
12:20 pm Beauty Competition 5 yrs.
12:30 pm Runway Competition 6 yrs.
12:40 pm Runway Competition 7 yrs.
12:50 pm Runway Competition 8-9 yrs.
1:00 pm Runway Competition 10-11 yrs.
1:05 pm Runway Competition 12-13 yrs.
1:10 pm Runway Competition 14-16 yrs.
1:15 pm Runway Competition 17-19 yrs.
1:25 pm Runway Competition 20-28 yrs.
1:35 pm Runway Competition 29 yrs.+
1:45 pm Beauty Competition 6 yrs.
2:00 pm Beauty Competition 7 yrs.
2:10 pm Beauty Competition 8-9 yrs.
2:20 pm Beauty Competition 10-11 yrs.
2:30 pm Beauty Competition 12-13 yrs.
2:35 pm Beauty Competition 14-16 yrs.
2:40 pm Beauty Competition 17-19 yrs.
2:50 pm Beauty Competition 20-28 yrs.
3:00 pm Beauty Competition 29 yrs.+
3:05-4:00 pm Lunch & Tabulation Break
4:00 pm CatWalk4Cancer Takes the Stage to Tell Us Their Story!
4:15 pm Star Gazer Runway Show
4:45 pm Crowning Ceremony – Wear Your Beauty Competition Dress! Starting with the Parade of Contestants!
EMCEE CARD and RULES & REGULATIONS Please print and fill this out to bring to registration or you may fill it out at registration. EMCEE CARD & REGULATIONS
.
DOOR OPTIONALS! The following additional Supreme titles will be available to enter at registration. They are additional chances to win a title at the pageant and are optional. They take the scores you are already earning and apply them in a different way.
STAGE PHOTOGRAPHY! We are thrilled to announce that Gallizzi Photography will be doing our stage photography for the new pageant season! You can get all of your onstage photos from beauty, runway and crowning ceremony for $45. You also have the option of "Off the Stage Looks" in beauty and runway for amazing head shots on a professional back drop. There will be no photography or video allowed in the ballroom.PAGEANT STAGE PHOTOGRAPHY ORDER FORM

Stage Photography by Stacy Gallizzi Photography

REGISTRATION When you check in at pageant registration you will pay your balance and get a welcome packet that will include your contestant number. You will also turn in your Emcee Form, Signed Rules and Regulations and your 8-10″ photo for the Photogenic Competition. You may turn in additional photogenic photos for judging for $10 per additional photo. Your highest scoring photo will be used. You will also be able to purchase additional tickets for guests or they may buy them at the door. There will be a dressing room provided for contestants to use. There are NO MEN allowed in the dressing room at any time.
CatWalk4Cancer The East Coast USA Pageant will be supporting CatWalk4Cancer this season! CatWalk4Cancer will be attending our tour and selling different styles of "Cat Ear Headbands"! Buy a pair for $20 and put them on to show YOUR support for CatWalk4Cancer! All money collected from the sale of the Cat Ears will go directly to Memorial Sloan Kettering Cancer Center for research. We are asking all pageant contestants to wear them during the Parade of Contestants that will kick off our crowning ceremony! This is optional. RSVP for your Cat Ears TODAY! Email: Info@EastCoastUSAPageant.com and give your name if you would like to participate.
STAR GAZER! You may of seen advertisements for the Star Gazer Runway Show that will also be running the day of the pageant at the Sheraton. These two events run side by side all day. You are able to participate in both events. Star Gazer models will get styling, an outfit to keep, runway training and new head shots that you can use at the National Finals for competition this July! You participate at the Star Gazer Event when you are not competing to fill the down time. Interested? Click here is the info…
We can't wait to have you join us this Sunday! Have a safe trip and see you at the pageant!